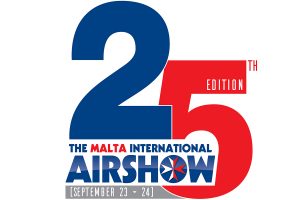 The Malta International Airshow 2017 will be held on September 23-24. Static display will be at Luqa while the aerial display will take place at SmartCity Malta in the afternoon.

Talks between the Malta Aviation Society and the Minister for Tourism, Dr E. Zammit Lewis, paved the way for a successful outcome and the voluntary organisation can now fully focus on preparations to celebrate 25 consecutive years of airshows held by the Malta Aviation Society.

The Malta Aviation Society is grateful for the team effort from the Ministry for Tourism as talks progressed over the past several months which culminated in an agreement over the Ministry's support towards the event.