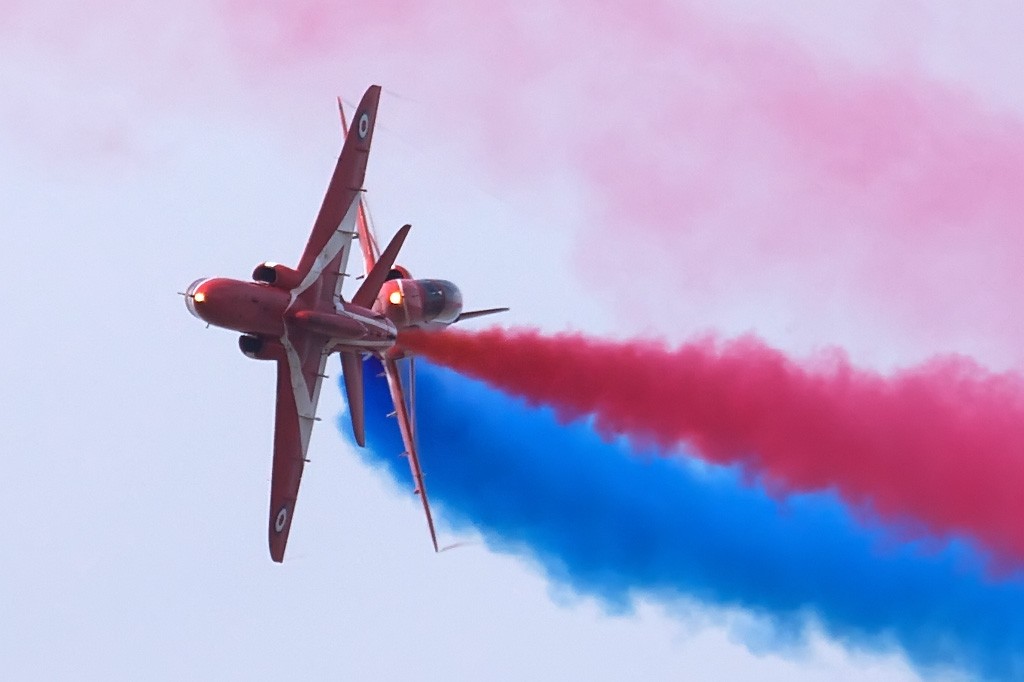 WORLD class aerobatic team the Red Arrows will be returning to Swansea for the Wales Airshow this summer.
The Red Arrows will be taking to the skies on both days of the free Swansea Council event on Saturday June 30 and Sunday July 1.
Officially known as the Royal Air Force aerobatic team, the Red Arrows have performed over 4,700 displays in more than 50 countries across the world since the 1960s.
Robert Francis Davies, Cabinet Member for Culture, Tourism and Major Projects, said: "It's great news that the Red Arrows have confirmed that they'll be taking part in the free Wales Airshow this summer.
"The Red Arrows are the most famous aerobatic team in the world and they've been Wales Airshow showstoppers since the very beginning. The event wouldn't be the same without them, so we are thrilled they'll be back this year to help us celebrate the RAF's centenary year."
Cllr Francis-Davies said: "As well as the Red Arrows and the Typhoon Display Team turning hundreds of thousands of heads, the council is working on attracting many more exciting additions to the line-up in coming weeks on the ground as well as in the air."
Figures show the Wales Airshow, organised by Swansea Council, was worth £8.4m to the local economy last year, helping attract 250,000 visitors to the seafront and other vantage points across the city.
As in previous year's a dynamic timetable of display times for the Airshow will be fed into an Airshow App a few days before the event.